Look
A
round
Our workshop is located in a modern industrial development next to the A59 approximately 4 Miles from York.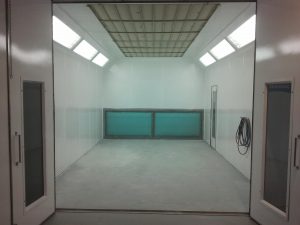 Our large spray-booth allows us to easily work on all types of vehicle including cars, 4x4s and even large vans. A clean, well lit spray booth is essential for achieving the perfect finish on your vehicle. Clean, heated air is drawn through the booth, helping to keep the painted surface free from contamination while it dries.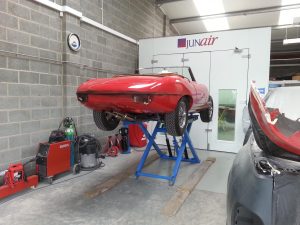 The workshop is equipped with the wide range of specialist equipment needed to repair and prepare your vehicle. We use local dust extraction to keep the inevitable dust produced during the preparation stages to a minimum, ensuring that the workshop remains clean.
A separate part of the workshop is used to dismantle and reassemble your vehicle, before and after it has been repaired and painted. This part of the workshop is also used to carry out the final stages of the repair including polishing etc.